Cantillon's Zwanze Day for the first time in Zaragoza
From September 25 to 27, we will be proud and pleased to celebrate Zwanze Day 2020 in our brewpub in Zaragoza, an international event organized every year by the prestigious Brasserie Cantillon.
We will carry out 3 tastings (Friday at 7:00 p.m., Saturday at 1:00 p.m. and Sunday at 7:00 p.m.), directed by Sergio Ruiz, in which a total of 12 varieties of this lambic brewery will be tasted, many of them special editions and accompanied by an exclusive pairing for the occasion.
Places are limited, so hurry up to reserve them at 876 660 4954 or at reservas@cierzobrewing.com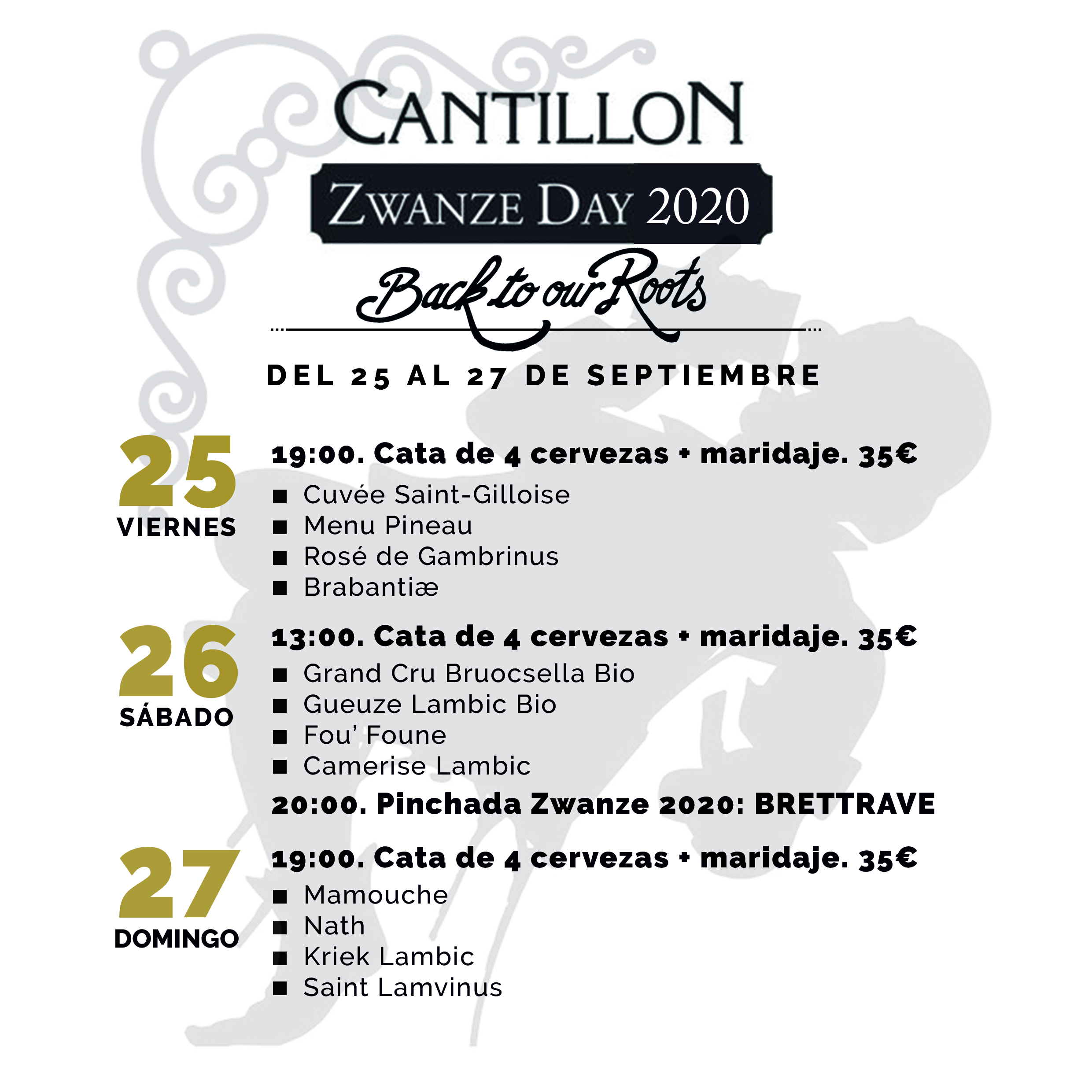 Also, on Saturday at 8:00 p.m. we will tap a barrel of Brettrave, the beer made for this year's Zwanze, with beets. And throughout the weekend we will have porrones, a wide selection of Cantillon bottles to drink on site or to take away, special tapas and the option to try 4 varieties on tap for € 15.
Join us in this very special celebration, in which thanks to Cantillon we will toast in Zaragoza with one of the most incredible beer styles that exist.