Cierzo Brewing, best new brewer at the Barcelona Beer Challenge 2020
Last Thursday, April 16, the winners of the Barcelona Beer Challenge were announced, a beer competition that is held every year within the framework of the Barcelona Beer Festival, the most important beer festival in southern Europe. In this latest edition, no more and no less than 245 factories from around the world were presented, with a total of 1,251 beers from 20 countries, competing in 62 categories, in addition to 4 special awards: best brewer, best new brewer, award for the path and innovation.
This year's gala had the particularity of being held online for the first time in its history, due to the current situation of confinement by COVID-19. During the same, broadcast on YouTube, Cierzo Brewing received a medal in 3 of the categories, divided by beer styles: Citra, in the American IPA category, Tarantula, as the best Black IPA of the contest, and SaUVAge, within the beers of mixed fermentation. The medals are awarded based on blind tastings conducted by 50 international judges, who rate each beer according to its flavor and aroma characteristics. Other Aragonese breweries, such as Rondadora, Tensina and Artillera, were also awarded in different categories.
The high point of the night came with the announcement of the best brewer and best new brewer, the latter being for Cierzo Brewing Co., which obtained the highest score ever achieved by a new brewer in this contest. This Zaragoza brewery was founded in 2018, it has its main factory in Caspe and a smaller one in the center of Zaragoza (Josefa Amar y Borbón, 8), accompanied by the latter with a restaurant, where customers can accompany their beers with a wide and sophisticated gastronomic offer. In addition, they have just launched their online store www.cierzobrewing.com/tienda. Finally, the best beer award went to the Catalan Edge Brewing.
In the words of Sergio Ruiz, master brewer of Cierzo Brewing Co.: "It has been a great joy for us and the recognition of all the effort made during this time. It is an award with great repercussion and we hope that it will help us to continue making ourselves known, nationally and internationally".
"Cierzo is a project that has hit the high scene in the craft scene in Zaragoza and that has a great professional team that has grown under the umbrella of the brewpub. It is a brewery that has positioned itself very well", said Mikel Rius, director of the Barcelona Beer Festival.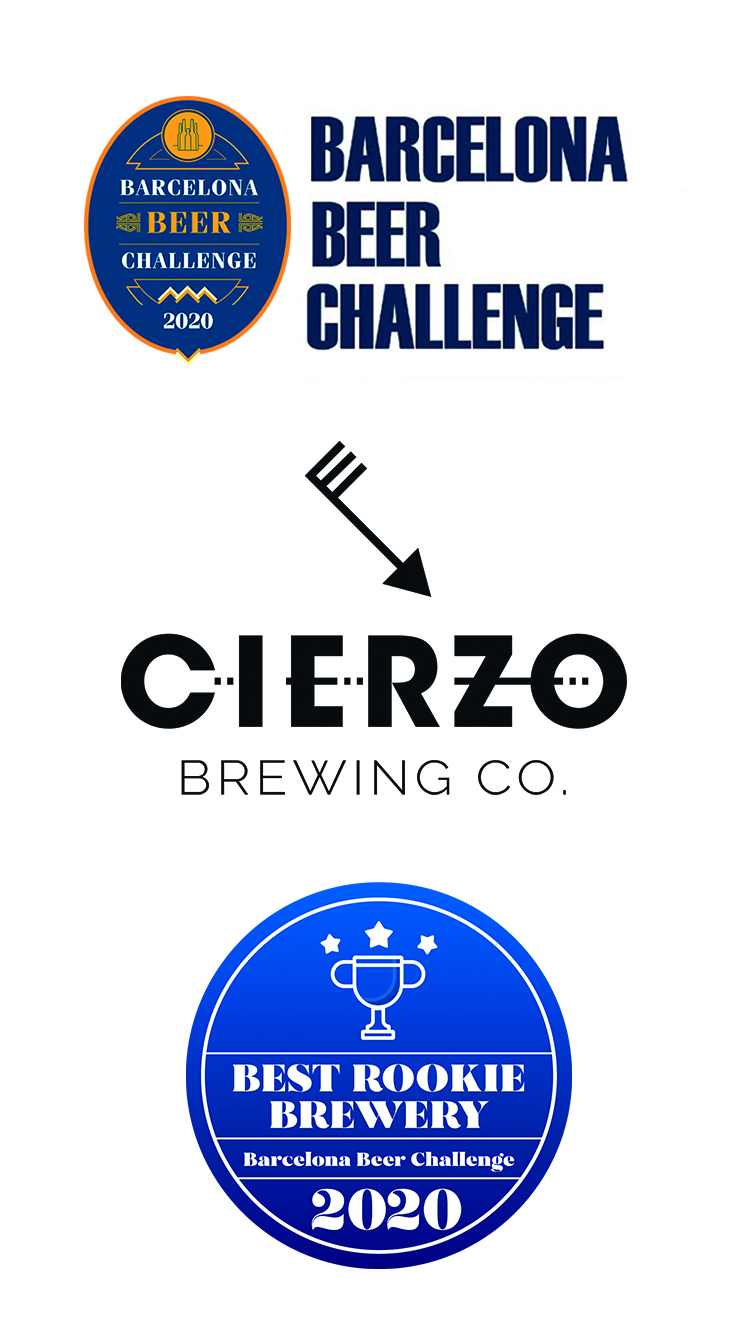 Link to the page where all the winners in the V Barcelona Beer Challenge are shown: https://barcelonabeerchallenge.com/wp-content/uploads/2020/03/premis_web_2020_cast.pdf.