Cobeer 19, a solidary beer that supports local trade
A few months ago we joined a wonderful campaign called Cobeer 19, following the sadly famous Covid-19, also known as Coronavirus. An unprecedented event, global and with devastating consequences, mainly on health, but which is also affecting the economy of many sectors, including craft beer.
An initial group of 19 Spanish breweries got together to make a beer under the same label, in order to promote local consumption and support for local brewers, but especially to dedicate 19% of the profits obtained with social projects selling this beer.
To the initial group (3 Monos, Ales Agullons, Bidassoa, Cierzo Brewing, Ctretze, Cyclic, Dougall's, Espina de Ferro, Gross, La Calavera, La Pirata, Laugar, Mala Gissona, Redneck, Refu Birreria, Santo Cristo, Segarreta, Sesma Brewing and Wylie) joined many more breweries to add more than 50 in total, becoming a milestone for the beer sector in Spain.
At Cierzo Brewing we decided to make a West Coast Pale Ale, with an amber color, herbaceous aroma and easy entry, with a dry and bitter finish, thanks to the use of hops of the Chinook and Ahtanum varieties.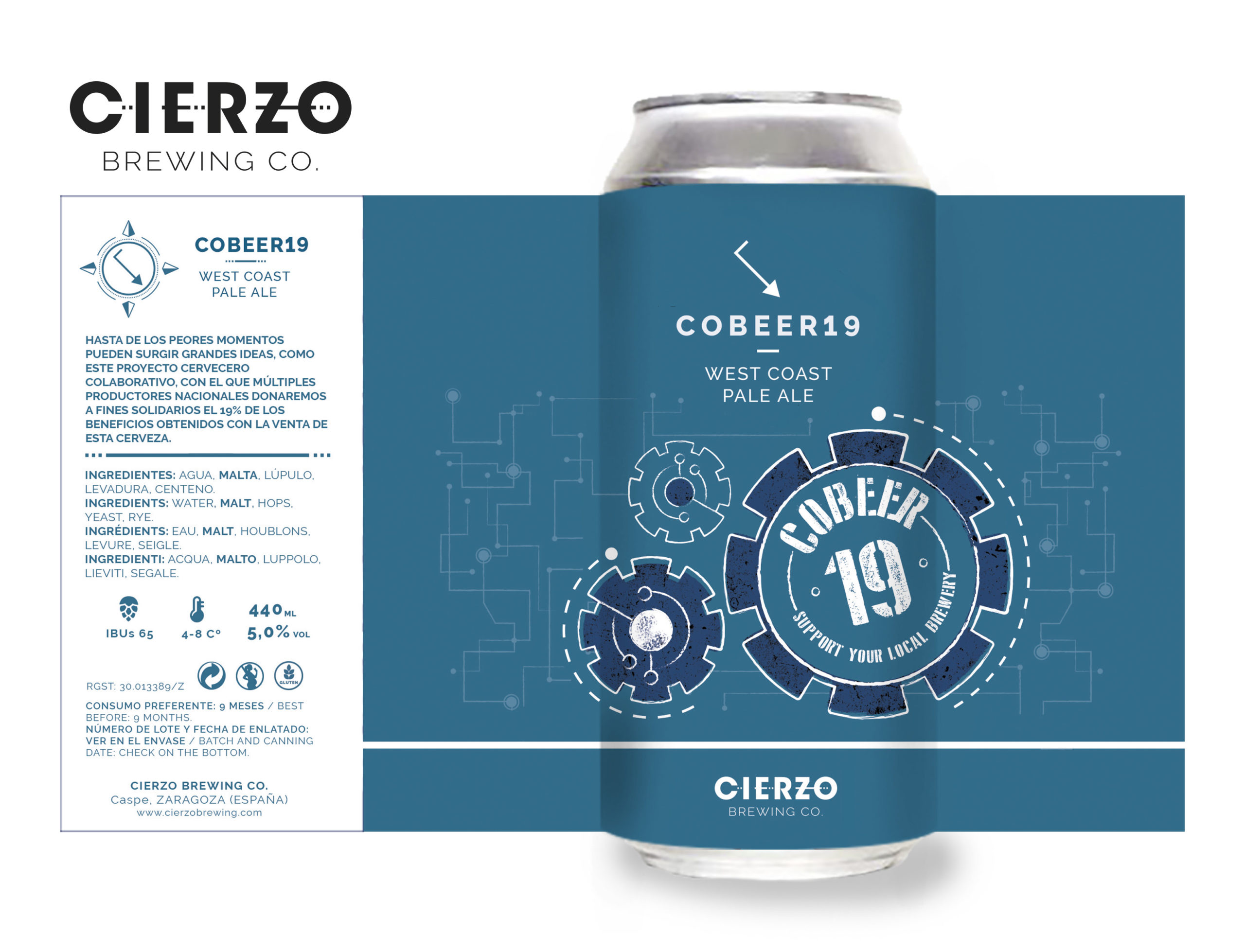 Last week, our partner Antonio Ansón delivered a food pack to José Ignacio Alfaro, president of the Zaragoza Food Bank, in addition to 19% of the profits obtained with our Cobeer 19 beer.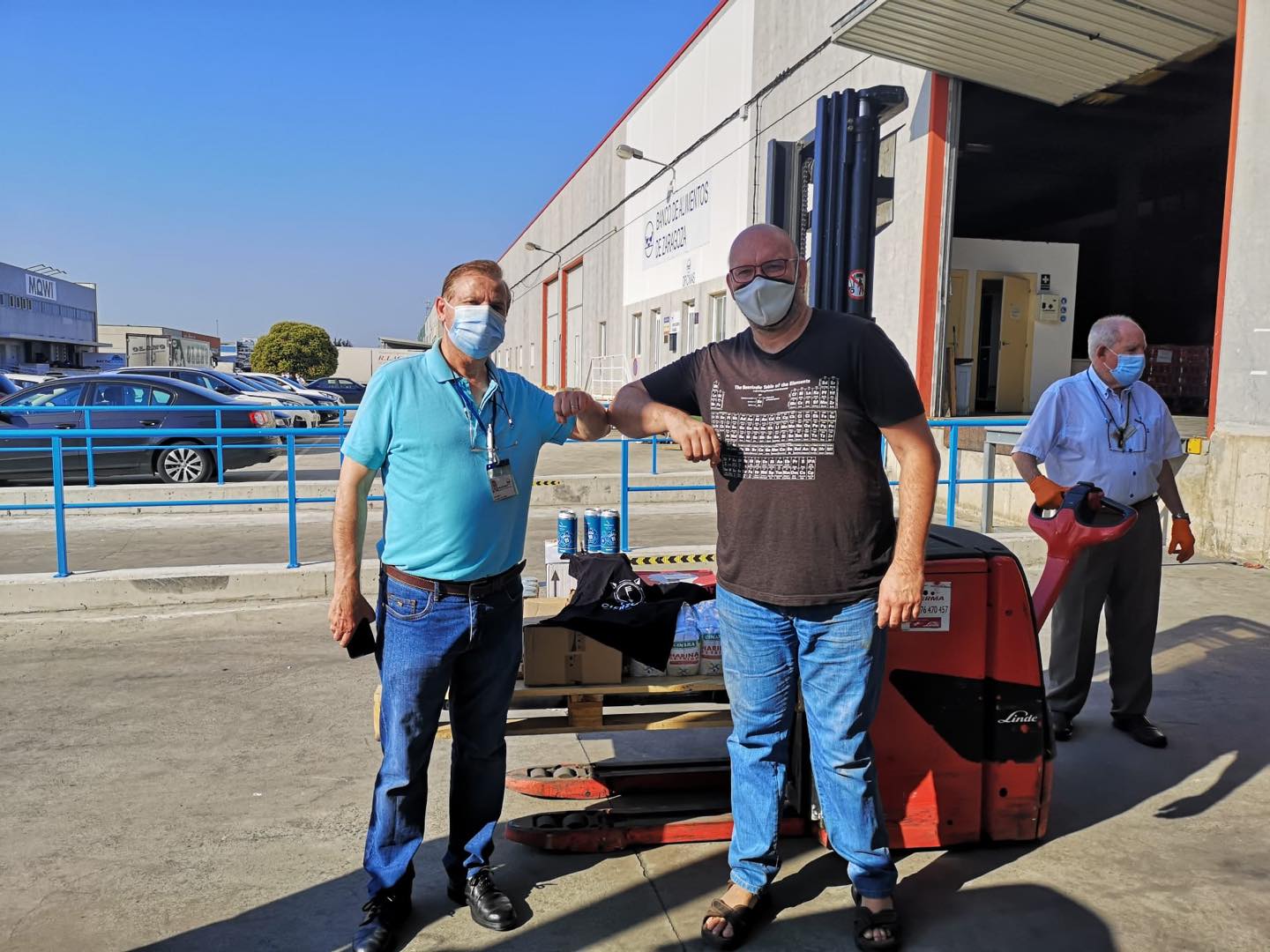 An initiative of which we are very proud and which shows that even the worst moments can come up with great ideas.